Welcome
The official website of the British Biology Olympiad and Biology Challenge.
2016 Competitions update
Over 7200 students have taken part in the British Biology Olympiad this year.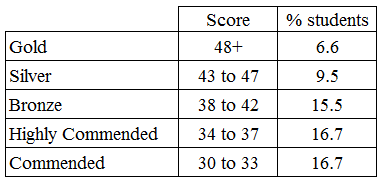 Students who scored 53 or more are invited to take part in team selection for the International Biology Olympiad provided they meet the eilgibility requirements. This will begin with a theory paper taken in March, schools with eligible students will be contacted nearer the time.
Biology Challenge is a competition open to all your school's 13-15 year olds and will take place online in schools between Monday 7th and Tuesday 22nd March 2016. Teachers can register their school for Biology Challenge now via the Royal Society of Biology website.