Welcome

The official website of the British Biology Olympiad, Intermediate Biology Olympiad and Biology Challenge.


---
Success in 2019
The students who represented the UK at the International Biology Olympiad (IBO) 2019 in Szeged, Hungary have achieved three silver medals and one bronze medal! and one Silver!
More than 280 students from over 70 countries took part in the IBO this year, and participated in a series of practical and theoretical examinations at the international competition.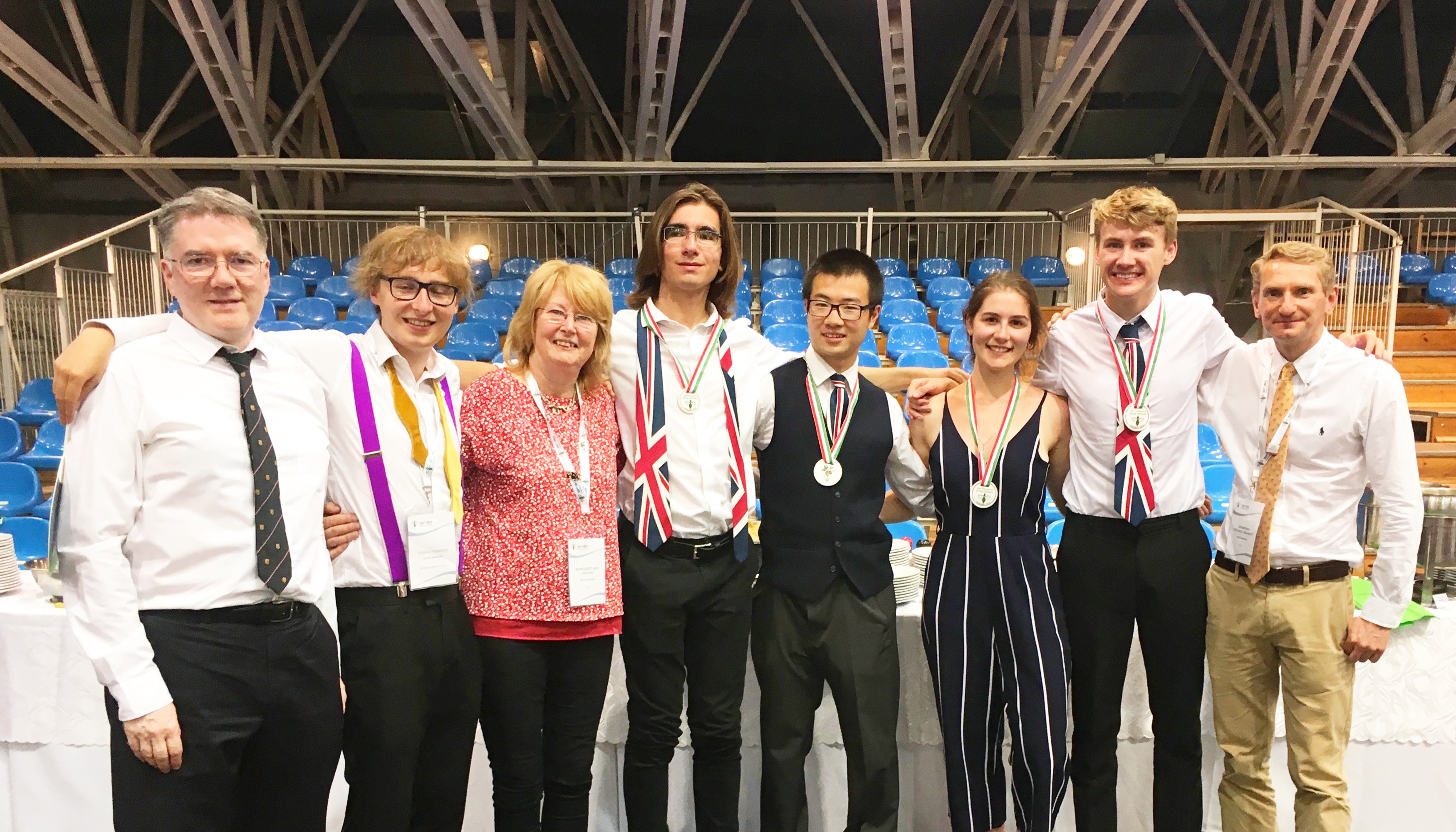 The UK team at the International Biology Olympiad 2019, from left to right: Dr Andrew Treharne (UKBC Chair), Joshua Hodgson (UKBC committee member), Maggy Linford (UKBC Secretary) James Panaysis, Henry Wei, Ina Kruger, Benjamin Robinson, and Dr Jonathan Bennett (UKBC committee member).

---
New competition fee structure
A new reduced participation fee has been introduced for the British Biology Olympiad 2019 and Intermediate Biology Olympiad 2019 to encourage students to enter.

Each school is eligible for five free places in the competition. Stepped fees are applied for each additional student entered, up to a maximum fee of £100:
1-5 students registered from a school = free
6-25 students registered = £5 each (max. cost for 25 students is £100)
26 or more students registered = £100 total entry fee
The entry fee for the Biology Challenge 2019 remains at £30 per school for an unlimited number of participants.